Lake District Cottages in South Lakeland that are near golf courses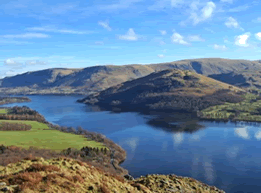 Find self catering and cottages close to golf courses in South Lakeland, Lake District
You will find accommodation in South Lakeland that includes both apartments and cottages that will suit couples, families and groups of all sizes. Whether you are looking for a little bit of luxury or quality on a budget, then you will find some great short break and holiday self catering in South Lakeland in the Lake District.
Lake District Cottage Favourites in South Lakeland that are near golf courses
Simply run your mouse over the images to find out more.
Search by type of cottage holiday in South Lakeland that are near golf courses
See More Cottages in South Lakeland that are near golf courses
See all towns in South Lakeland
Allithwaite golf near by cottages - Ambleside golf near by cottages - Backbarrow golf near by cottages - Baycliffe golf near by cottages - Bowland Bridge golf near by cottages - Bowness golf near by cottages - Bowston golf near by cottages - Bretherdale golf near by cottages - Brigsteer golf near by cottages - Broughton-in-Furness golf near by cottages - Cartmel golf near by cottages - Chapel Stile golf near by cottages - Clappersgate golf near by cottages - Coniston golf near by cottages - Crosthwaite golf near by cottages - Endmoor golf near by cottages - Firbank golf near by cottages - Foxfield golf near by cottages - Grasmere golf near by cottages - Grizebeck golf near by cottages - Haverthwaite golf near by cottages - Hawkshead golf near by cottages - Hunting Stile golf near by cottages - Ings golf near by cottages - Kendal golf near by cottages - Kirkby Lonsdale golf near by cottages - Limefitt Park golf near by cottages - Lindale golf near by cottages - Lowick golf near by cottages - Newby Bridge golf near by cottages - Old Brown Howe golf near by cottages - Outgate golf near by cottages - Quarry Rigg golf near by cottages - Ridding Bay golf near by cottages - Satterthwaite golf near by cottages - Sawrey golf near by cottages - Sedbergh golf near by cottages - Sedgwick golf near by cottages - Silecroft golf near by cottages - Silverdale golf near by cottages - Skelwith Bridge golf near by cottages - South Lakes golf near by cottages - Staveley golf near by cottages - Tebay golf near by cottages - Torver golf near by cottages - Troutbeck golf near by cottages - Ulverston golf near by cottages - White Cross Bay golf near by cottages - Windermere golf near by cottages -
Content for id "clearer" Goes Here